Sustaining Operations Program Manager
Sustaining Operations Program Manager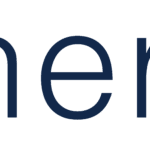 Synergis
Title: Sustaining Operations Program Manager
Anticipated Duration: 6 Month Contract
Location: Mountain View, CA
Project Overview: 
Our client's mission is to organize the world's information and make it universally accessible and useful. Our Devices & Services team combines the best of AI, Software, and Hardware to create radically helpful experiences for users. We research, design, and develop new technologies and hardware to make our user's interaction with computing faster, seamless, and more powerful. Whether finding new ways to capture and sense the world around us, advancing form factors, or improving interaction methods, the Devices & Services team is making people's lives better through technology.
Sustaining Operations Program Manager Overall Responsibilities: 
Projects, like our users, span the globe and require managers to keep the big picture in focus. As a Program Manager, you lead complex, multi-disciplinary projects. You plan requirements with internal customers and usher projects in the sustaining stage of the project lifecycle. This includes managing project schedules, identifying risks and clearly communicating goals to project stakeholders. Your projects often span offices, time zones and hemispheres, and it's your job to keep all the players coordinated on the project's progress and deadline
Sustaining Operations Program Manager Top 3 Daily Responsibilities: 
Provide program management for country expansion in the product sustaining stage to ensure continuity and health of products. Drive strategic supply chain decisions to support demand fulfilment and unit economics. 

Liaison between the MTV and the in region teams. Represent Prod Ops to discuss factory status and production issues with cross-functional groups including product launch PgM, packaging and SW EPM, Planning, and Product management team.

Assess, analyze, consolidate, and communicate production and supply chain risks and status to management team
Sustaining Operations Program Manager Required Education and Experience:
Bachelor's degree in Engineering or equivalent practical experience.

5 years of industry experience in one or more of the following fields: supply planning, supply chain management, manufacturing operations, and/or operations engineering.

5 years of experience in program management.
Sustaining Operations Program Manager Preferred Experience and Skills:
Experience leading complex operational and strategic programs; proven ability to multitask, analyze opportunities, define successful approaches, and proactively solve problems.

Developed leadership, analytical, quantitative reasoning, problem-solving, creative and strategic skills.

Ability to build relationships, work effectively cross-functionally, manage multiple projects simultaneously, and lead cross-functionally with excellent communication skills.
About Synergis
Our digital world has accelerated the need for businesses to build IT ecosystems that enable growth and innovation along with enhancing the Total experience (TX). Synergis partners with our clients at the intersection of talent and transformation to scale their balanced teams of tech, digital and creative professionals.
Synergis is an Equal Opportunity/Affirmative Action employer.
Learn more