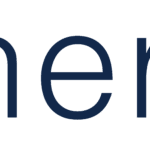 Synergis
Title: Systems Administrator
Duration: 9 Month Contract
Location: San Francisco, CA
Position Overview:
IT – End User Computing is looking for a dynamic individual capable of thriving in a fast paced and high pressure environment as an IT Support Technician. This individual must be a seasoned IT professional capable of providing end user support for a global workforce.
Systems Administrator Responsibilities:
Provides IT desktop support to the product end-user community, this includes all desktop computing hardware and software and peripherals.

Makes timely and accurate diagnosis of system related problems and determining between hardware, software and network related problems, and work in conjunction with other IT or operations/engineering groups to provide resolution.

Will be required to lead problem resolution activities in order to get technology incidents and problems resolved.

Will be expected to take ownership for assigned incidents and problems, and contact required resources both inside and outside the company necessary to resolve the problem, with minimum supervision.

Responds to request for service with experience and compliance in established time limits.

Develops/maintains support document for use by all levels of support personnel as well as end-user documentation.

Identifies and solves any problems that affect desktop computer operating systems and troubleshoots routine problems and maintenance of systems.

Trains employees and orients them on how to use computer hardware and software applications.

Supports drive imaging for desktop/laptop systems.

Participates in weekly meetings with Global Service Desk staff to get updates and discuss Help Desk related matters; perform other duties as assigned.

Committed to all components of Corporate IT availability as they will act as both an incident and problem manager for any issues impacting local or remote offices.

Performs other duties as assigned.
Systems Administrator Required Experience and Skills:
Minimum 3 years of experience in 1st/2nd/3rd level Corporate IT support, gained in a multi-site IT operations environment

A+ Certification

Proven experience of configuring and administrating workstations/laptops and associated software

Excellent problem solving skills, ability to take ownership of the work assigned, and deliver results timely, reliably and correctly

Experience working on small projects and delivering against timelines.

Excellent organizational, communication, and technical skills with a strong customer service orientation.

Must be self-managed and a self-starter with a positive attitude.

Excellent written and verbal communications capable of delivering at a senior level.

Must have working knowledge across all the IT disciplines including hardware, software, and connectivity.

Capable of proactively recommending effective courses of action, communicate resolution, policy and procedures to the various IT stakeholders, management, and end user population.

Proven time management and delegation skills.

Ability to establish strong relationships with individuals at the supervisor/team manager level.

Must be dynamic, innovative and capable of garnering the respect and high level trust required by the help desk and IT teams for this position to be successful.

Ability to communicate effectively with both technical and non-technical teams

Ability to work independently while collaborating with remote teams in a fast paced environment
Systems Administrator Preferred Experience and Skills:
Experience with Remedy and Service Now ITSM Tools

Microsoft Certified Systems Engineer (MCSE)

Cisco CCNA certification

ITIL Foundation Certificate

Experience working with Active Directory, domain services and back office/infrastructure application installation and support

Knowledge of server and network communications equipment, protocols (i.e. DNS and TCPIP), transmission media, security and network management practices

Experience with Windows 10 Operating systems and associated applications

Experience working with Active Directory, domain services and back office/infrastructure application support

Experience with Lenovo parts ordering and hardware repair

Experience supporting MAC OS and MAC hardware (Mac Book Air, Mac Book Pro)