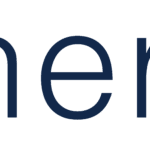 Synergis
Title: Technical Writer
Duration: 6 Month Contract
Location: Mountain View, CA
We're looking for a Technical Writer to write, publish, and maintain primarily escalation management and capabilities documentation, and secondarily our identity docs. The work will range from making small edits to existing content to creating entirely new websites. We need someone who excels at handling multiple projects and has the technical know-how to create comprehensive and interconnected documentation.
Technical Writer Responsibilities:
Create high-quality instructional process documentation.

Work with subject matter experts (SMEs) to identify knowledge gaps in content.

Use a suite of internal tools to draft, develop, and publish content.
Technical Writer Required Education, Experience and Skills:
Strong writing and editing ability.

Proficiency with HTML and CSS, and either Javascript or Python.

Familiarity with programming best practices.

Ability to write according to our internal style guide.

Strong communication skills.

Project management skills.

Customer service.
High school or equivalent diploma.

Bachelor's degree in English, Software Development, or a similar subject.

3+ years of writing experience.

3+ year using HTML and CSS in a professional capacity.

Previous experience in a leadership capacity.