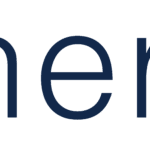 Synergis
Title: Training Coordinator
Duration: 12 Month Contract
Location: San Francisco, CA
Project Overview:
The Marketer Training team creates, curates and connects Marketers to a breadth of learning experiences, all crafted to help them learn, grow, and succeed. We provide training on critical marketing skills like:
Storytelling, creative judgment, and insights

Marketing strategy, product expertise, and compliance fundamentals

Inclusion in our work–and with each other–to support our ongoing diversity and equity efforts
Training Coordinator Overall Responsibilities:
As a Training Coordinator for the Marketer Training Team, you're responsible for managing the operations and logistics of multiple, global learning programs to ensure a successful and consistent experience for all company Marketing participants. You'll provide tactical operational support for training programs and training-related events. You'll be responsible for the many administrative, coordination and scheduling needs of this team. To excel in this role, you're a highly motivated professional who leads with a problem-solving and human-centered mindset.
Training Coordinator Top 3 Daily Responsibilities:
Managing end-to-end training programs logistics and operations such as accurately scheduling global training using internal learning systems, managing, and maintaining participant rosters and attendance records, and providing excellent customer service when communicating with marketers about training enrollment and opportunities.

Working alongside program managers to organize, streamline, and automate processes for training programs, 

including analyzing evaluation results and sharing tactical ideas for process and program improvements. 

Building and maintaining specific knowledge of curricula across the Marketer Training portfolio to accurately respond to marketers about training related questions, and to help maintain content on the Marketer Training learning platform.
Training Coordinator Required Education, Experience and Skills:
Bachelor's Degree in any field; open to strong recent graduates.

Dedicated to providing top-quality support for training participants, and seamless delivery of training programs.

Highly organized and detailed-oriented.

Outstanding decision-making skills with the ability to independently and proactively problem solve.

Ability to nimbly shift from project to project, and prioritize and complete multiple tasks with minimal guidance.

Effective communication with team members and cross-functional stakeholders to achieve group and individual goals.

Ability to build and maintain positive working relationships with colleagues at all organizational levels.

Advanced proficiency with Google Workspace and Google Sheets, in particular.


 
Training Coordinator Preferred Experience and Skills:
Minimum 3+ years experience as a coordinator, project manager or in the learning and development field.

Previous Customer Service experience preferred.