UX Engineer II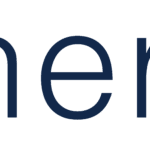 Synergis
Title: UX Engineer II
Anticipated Duration: 11 Month Contract
Location: Irvine, CA
About the job
Our client's Input's mission has always been enabling users to input what they want and how they want seamlessly across their devices.
As a UX Engineer, you will help to envision the future of Input experiences via rapid prototyping, iteration, and invention. You'll be part of a focused, high-leverage team that in addition to prototyping individual product ideas, pioneers tools and methods to make design as a discipline more effective.
UX Engineer Responsibilities:
Partner closely with the Input UX team, UX designers, engineers, and researchers to create rapid prototypes from design mocks for scaled user testing and iterations.

Advise, collaborate with, and synthesize feedback from UX designers and researchers, and work closely with them to invent ways to solve critical product questions.

Translate creative concepts, complex workflows, and products/features into working prototypes for testing and analysis.
UX Engineer Required Experience and Skills:
Experience with HTML, CSS, and JavaScript.

Experience in designing and implementing user interfaces (UIs).

Experience in front-end development or prototyping for native mobile device OS.

Education not required
UX Engineer Preferred Experience and Skills:
Experience in partnering closely with cross-discipline teams (e.g., Interaction Design, Visual Design, Product Management (PM), Research, Engineering, UXW).

Knowledge working across full technology stacks and production environments and an understanding of UX practices and processes, including user-centered design and research.

Experience in utilizing native APIs and frameworks for Android Experience in one or more of the following: Python/PHP/Ruby, React Native, or Java.

Experience with object-oriented JavaScript and modern JavaScript libraries (e.g., Closure, jQuery, Node).

Experience with vector and motion graphics, including SVG, HTML5 Canvas, and animation using JavaScript and CSS.
About Synergis
Our digital world has accelerated the need for businesses to build IT ecosystems that enable growth and innovation along with enhancing the Total experience (TX). Synergis partners with our clients at the intersection of talent and transformation to scale their balanced teams of tech, digital and creative professionals.
Synergis is an Equal Opportunity/Affirmative Action employer.
Learn more