UX Lead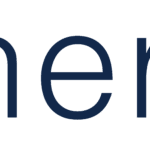 Synergis
UX Lead
Direct Hire Opportunity 
Portfolio required
Candidates Must Be Local OR Within A Commutable Distance To Atlanta, GA 
UX Lead Job Description: 
In this role, you will lead a UX/UI Product Design team by planning, designing, and executing as part of a cross-disciplinary agile team. This is a strategic and tactical role. You are curious about people, business and technology and can dive into complex or unfamiliar topics. You have great communication skills and easily build consensus among a diverse group of partners. You have a demonstrated ability to simplify complex products and enjoy communicating efficient designs to a variety of business audiences.
Provide strategic product design direction through Design Thinking, User Testing and Product Innovation methodologies. Drive alignment within the UX Product Design Team to ensure goals and related deadlines are met.
Create user journeys, wireframes, detailed user flows, and prototypes that connects to the Deluxe design system. Establishing shared components and patterns to provide greater efficiency in enterprise product design.
Strong collaboration with cross-functional teams to establish and build relationships across the enterprise is essential to the successful delivery of experience design projects. UX Lead – Product Design ensures that the team operates efficiently, maximizing and demonstrating the value of UX capabilities.
Coach and Mentor Team Members to meet customer and business needs. Establish and drive practices for UX Design quality, dependencies, integrity, and timeliness
Partner with Leadership to influence data-informed decision-making, providing insight from customer research and feedback from user testing.
Basic Qualifications:
Bachelor's Degree in Human-Centered Design or Related Field and 5 years of experience
HS/GED and 8 years of experience in Product Design, User Experience, Information Architecture, or related field
Software Product Development
User Experience Design
Team Operations
Process Improvements
Modern Design Tools; Figma or Sketch
Preferred Qualifications:
Bachelor's Degree in Human-Centered Design or Related Field and 5 years of experience
Experience in Agile Methodology
Executive Communication Skills
Familiarity with Jira, Airtable
Experience with UX and Customer Research
Project and Product Management Experience
Passion for Financial Services
Workshop Design and Facilitation
UX Architecture
About Our Client: 
Our client is an American payments and business technology company. Its four business divisions comprise payments, cloud, promotional products, and checks. As of 2020, our client has approximately 4.5 million small businesses and 4,000 financial institutions as customers.
About Synergis
Our digital world has accelerated the need for businesses to build IT ecosystems that enable growth and innovation along with enhancing the Total experience (TX). Synergis partners with our clients at the intersection of talent and transformation to scale their balanced teams of tech, digital and creative professionals.
Synergis is an Equal Opportunity/Affirmative Action employer.
Learn more