UX Motion Designer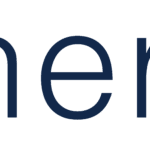 Synergis
Title: UX Motion Designer
Anticipated Duration: 12 Month Contract
Location: New York, NY
Project Overview: 
Our client is building "the helpful home"; a home that takes care of the people inside it and the world around it. Our vision is one of powerful, intuitive, cross-surface experiences across the product portfolio. The helpful home is for everyone.
The Smart Displays and Entertainment teams design the user experience for products including Hub, TV, Tablets and more. In building these experiences we are looking for someone to help bring these concepts to life through motion design, and build the future of ambient computing.
UX Motion Designer Job responsibilities:
You'll be part of a studio team that includes UX Engineering, motion and visual design. The team's mission is to support the product vision through rapid prototyping and validation through user research. Your role will directly influence the future of hardware products (Smart Displays, Tablets, TV, Speakers and Laptops) You will do this by creating animations, including UI prototypes, conceptual visualizations and other efforts in service of strategic presentations.
 
UX Motion Designer Top Daily Responsibilities: 
Conceive and deliver innovative, engaging UI prototypes and conceptual animations

Drive explorations of experiences across a portfolio of hardware projects

Partner with designers, product managers, engineers and prototypers across the company

Strategize, brainstorm and define approaches that optimize implementation of the design intent
UX Motion Designer Required Education, Experience and Skills:
Bachelor's degree in Design, Human-Computer Interaction, Computer Science, a related field, or equivalent practical experience.

Minimum 5 years of experience in product design, advertising or UX.

Motion design experience related to physics, patterns, and visual design elements.

Portfolio highlighting multiple projects and your direct contributions.
UX Motion Designer Preferred Experience and Skills:
Candidates should have a strong background in Motion Design, with a good eye for aesthetics and strong understanding of storytelling through motion by integrating the elements of sound, space, and time with a sense of rhythm.

First-hand understanding of the Motion Design industry is required; deep technical skills are preferred. Product and UX design background is a preferred, but not required.

Excellent presentation and communication skills, with proven ability to deliver conceptual narratives to executives.

Proven collaboration skills with experience working with a cross-functional creative team to solve for user needs.

Strong interest or curiosity in conversational user interface design.

Strong ability to prioritize projects and resources across multiple engagements based on short-term and long-term goals.
About Synergis
Our digital world has accelerated the need for businesses to build IT ecosystems that enable growth and innovation along with enhancing the Total experience (TX). Synergis partners with our clients at the intersection of talent and transformation to scale their balanced teams of tech, digital and creative professionals.
Synergis is an Equal Opportunity/Affirmative Action employer.
Learn more