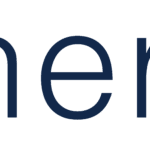 Synergis
Title: UX Program Manager
Duration: 12 Month Contract
Location: San Francisco, CA
Our mission
Our client's diverse line of innovative products of smartwatches, trackers and smart scale help people lead healthier, more active lives by empowering them with data, inspiration and guidance to reach their health and fitness goals. Their products deliver personalized experiences, insights and guidance through leading software and interactive tools to support users' health and wellness. Partnering with the organization will expand their resources and global platform, and they will be able to accelerate innovation in the wearables category to scale faster, and make health even more accessible to everyone.
UX Program Manager Job Responsibilities:
Provide leadership and operational excellence across UX teams to deliver the highest level of trust-building and strategic counsel through all project interactions.

Utilize your deep understanding of the UX craft, methodologies, and/or analytics to build programs that scale across teams and allow UXers to do their best work

Facilitate cross functional alignment on UX priorities, resource allocation, and progress.

Identify team needs with regards to process, tools, documentation, and asset management, driving required changes to make sure UXers are working at optimum efficiency.

Lead and collaborate with UX team leadership in key project decision-making and orchestrate successful delivery for multiple UX related projects simultaneously.
UX Program Manager Required Education, Experience and Skills:
Bachelor's degree or equivalent practical experience.

Program management experience within design or UX organizations.

Experience with UX design, user research, and/or user centered development tools and processes.

5 Years of experience
UX Program Manager Preferred Experience and Skills:
Familiarity and experience working with UX user research, content strategy and design processes

Strong communication & storytelling skills

Analytical skills and ability to lead organizational change with data

Able to execute independently with senior stakeholders

Understanding the product development process of technology products

Experience collaborating with Eng/ PM stakeholders and understanding user issues faced by different user groups: end users, advertisers & publishers

Working knowledge of project management tools and software

Proven track record of partnering effectively on cross-functional projects or teams in highly dynamic/ fast paced environments