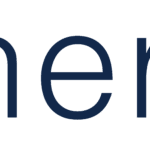 Synergis
Title: UX Program Manager
Duration: 12 Month Contract
Location: San Francisco, CA
About the Team / Overview
The mission is to help everyone in the world become healthier. We envision a world where billions of people are living healthier and more fulfilling lives because of our products and services. It has taken on the role of being the center point of the organization's health ecosystem, and "health" is a key part of our company wide goal to build a more helpful company for everyone. With the recent integration into the company as its consumer health and fitness brand, we are on an amazing journey to realize our vision of helping everyone in the world be healthier, and make it the flagship health consumer product.
As the UX PgM, you will be a strategic thought partner and operational expert supporting a multi-disciplinary team of UXers (Designers, Researchers, Writers, PgMs), working alongside cross-functional partners (PM, Eng, Analysts, TPgM) to align and lead multiple strategic initiatives and establish clear, scalable processes that puts the user at the center of the organization's decision making.
UX Program Manager Job Responsibilities:
Provide leadership and operational excellence across UX teams to deliver the highest level of trust-building and strategic counsel through all project interactions.

Utilize your deep understanding of the UX craft, methodologies, and/or analytics to build programs that scale across teams and allow UXers to do their best work.

Act as a representative for UX in cross-functional collaborations with Engineering and Product Management teams, connecting all three groups and making sure interdependencies are understood and planned for.

Identify team needs with regards to process, tools, documentation, and asset management, driving required changes to make sure UXers are working at optimum efficiency.

Lead and collaborate with UX team leadership in key project decision-making and orchestrate successful delivery for multiple UX related projects simultaneously.
UX Program Manager Required Education, Experience and Skills:
Bachelor's degree or equivalent practical experience.

Program management experience within design or UX organizations.

5 Experience with UX design, user research, and/or user centered development tools and processes.

Program management

Operations

Cross-functional collaboration


 
UX Program Manager Preferred Skills:
User experience

Design Thinking

User Research