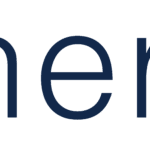 Synergis
Title: UX Research Associate
Duration: 12 Month Contract
Location: Mountain View, CA
Project Overview:
We follow a simple but vital premise in the User Experience group: "Focus on the user and all else will follow." We're passionately interested in our users and strive to learn everything we can about their goals and needs, attitudes and emotions to help define the products and experiences we create. The User Experience team is a critical driving force behind gathering these insights and then using them to inspire and inform design. We are a multi-disciplinary team of interaction designers, visual designers, user researchers, copywriters and web developers who collaborate closely with each other and with Engineering and Product Management to create innovative, and usable, products that people love to use.
UX Research Associate Overall Responsibilities:
User study moderation

Administer questionnaires and surveys

Literature reviews

Lab setup & management

Liaise with participant recruiting teams and participant onboarding

Note taking and data capture

Highlight-video creation

Qualitative data analysis/synthesis

Basic user testing analyses

Draft findings, recommendations, and reports based on user research

Advocate research findings to diverse audiences through written and oral presentations.
UX Research Associate Top 3 Daily Responsibilities:
Work with content at many levels (style guides, templates, analytics). Partner with Product, Program Management, UX, UXR, engineering, support operations, legal, PR, and other editorial groups to ensure content consistency and transparency.

Conduct qualitative user research, primarily in-lab usability sessions

Assist other user researchers with various user research preparation activities
UX Research Associate Required Education, Experience and Skills:
B.A./B.S. (Completed) in Human Factors, Psychology, HCI/Computer Science, or other related fields or equivalent practical experience

1-3 years or experience

Experience with one or more of the following methods: usability studies, concept tests, benchmarks, diary studies, interviewing consumers (aka user interviews), field research, surveys.

Detail-oriented and ability to work independently on a variety of tasks

Strong oral and written communication skills.

Effective interpersonal, communication, negotiation and collaboration skills.

Can prioritize time between multiple projects and be flexible by adapting to changing schedules and different projects.

1+ years of relevant work experience.
UX Research Associate Preferred Experience and Skills:
M.A/M.S./Ph.D. (completed) in Human Factors, Social Sciences, Human-Computer Interaction (HCI), Computer Science, Product Design, or other field

Strong knowledge of experimental design and statistical analysis

Technical aptitude, familiarity with basic graphic and video editing tools preferred.