UX Researcher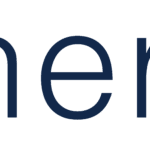 Synergis
Title: UX Researcher
Anticipated Duration: 12 Month Contract
Location: Mountain View, CA
UX Researcher Responsibilities: Conduct user research (interviews, observation, surveys) with partner device dogfood participants to gather data about device usage, satisfaction, performance, and quality.
UX Researcher Required Education, Experience and Skills:
Solid background in product research, structured interviews, and survey methods.

Demonstrated experience in interviewing, observation, and surveys to to gather data about device (phone and tablet) usage.

Excellent written and verbal communication skills, strong collaborator, and experience working closely with engineering and business partners.

Reliable, responsible, and effective in remote work.

UX Research (qualitative), Ethnography, Interviewing, Survey writing, Survey construction, Data analysis

4+ years UX research experience, Masters degree or higher
UX Researcher Preferred Experience and Skills:
Presentation to stakeholders and leadership

Collaboration with business partners

Qualtrics as the survey writing and administration tool
About Synergis
Our digital world has accelerated the need for businesses to build IT ecosystems that enable growth and innovation along with enhancing the Total experience (TX). Synergis partners with our clients at the intersection of talent and transformation to scale their balanced teams of tech, digital and creative professionals.
Synergis is an Equal Opportunity/Affirmative Action employer.
Learn more