UX Researcher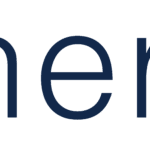 Synergis
Title: UX Researcher
Anticipated Duration: 12 Month Contract
Location: Mountain View, CA
Position Description
The UX Research team is looking for Qualitative User Experience Research talents with hands-on experience conducting UX research ideally in a product environment. 
As a User Experience Researcher in a growing team, you'll have the opportunity to work with other researchers and independently execute research activities. We are looking for individuals who have excellent communication skills, are diligent and detail-oriented, and have a track record in working independently. The  UX Research team is a critical driving force behind gathering the users' goals and needs, attitudes and emotions and then using them to inspire and inform design. Researcher is truly seen as a strategic partner on the OS team. You will collaborate closely with designers, product managers, engineers, and partners in other functions to create innovative solutions that users love to use. 
UX Researcher Responsibilities:
Work with product managers, designers, engineers, and other researchers (both qualitative and quantitative) to prioritize research opportunities in a fast-paced, rapidly changing environment.

Collect and analyze user behavior by leading "Wizard of Oz" studies, usability lab studies, surveys, field studies, in-the-wild studies, literature reviews, experiments, etc.

Understand and incorporate technical and business requirements into research.

Generate findings, recommendations, and reports based on user research.

Advocate research findings to diverse audiences through written reports and presentations compellingly.  

Work with product teams to identify metrics for user experience, and track impact of product changes on these metrics.
UX Researcher Required Education, Experience and Skills:
BA/BS degree in Computer Science, Human-Computer Interaction, Human Factors, Cognitive Science, Psychology, or other field emphasizing human behavior. 

At least 3 years experience in conducting user research ideally in the enterprise product environment.

At least 1 year experience conducting user research with IT administrators

Strong understanding of strengths and shortcomings of different research methods, including when and how to apply them during each product phase. 

Detail oriented, with experience independently planning, executing, and analyzing qualitative research projects. 

Ability to communicate complex research concisely and effectively to product stakeholders.

Excellent communication, interpersonal, collaboration and negotiation skills. Listening to others and humbleness are keys to success. 

Fluent in prioritizing and managing multiple projects. Flexibility in adapting to changing schedules and different projects.
UX Researcher Preferred Experience and Skills:
Experience conducting research in the enterprise domain such as workers and IT admins in companies.

Master's or PhD degree in Computer Science, Human-Computer Interaction, Human Factors, Cognitive Science, Psychology, or a related field. 

Track record leading or executing research projects from start to end while involving stakeholders appropriately at each stage of the product lifecycle.

Familiarity with computer operating systems from the technology perspective. 

Background with both qualitative and quantitative is a plus.
About Synergis
Our digital world has accelerated the need for businesses to build IT ecosystems that enable growth and innovation along with enhancing the Total experience (TX). Synergis partners with our clients at the intersection of talent and transformation to scale their balanced teams of tech, digital and creative professionals.
Synergis is an Equal Opportunity/Affirmative Action employer.
Learn more