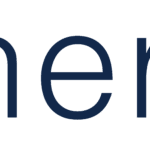 Synergis
UX Researcher 
Direct Hire
Remote (Must be located in CA, OR, WA, VA, MD, DC, GA, HI, or CO)
The User Research family is responsible for assessing end-user needs with respect to our client's digital presence, and based on those needs, combined with business goals, recommend use on our .org and throughout the greater digital presence, guiding the direction for the overall User Experience for visitors. Members of the User Research team must understand both the business and the technical aspects of the Web. They need to understand business stakeholders perspectives and the end-user's needs. Being able to bridge both the business and technical areas and to fully understand the different languages used and processes employed, is critical to the success of this team. This team evangelizes the user perspective in the design and development activities for our client's entire Digital Presence. Through a combination of influence and standards, they guide the online user experience that will produce optimal results.
The User Researcher team member performs user research in one-on-one sessions, or with groups, as appropriate, either in-person or remotely and/or asynchronously. They use the information gathered during this research to inform online interactions. The ability to collect, analyze, and interpret user research is a critical component of this job family, as is the ability to translate user and stakeholder needs into an effective user interface.
UX Researcher Essential Functions:
Requirements:• Experience designing exploratory and summative studies, analyzing results and forming recommendations based on those results.• Strong knowledge of user-centered design principles, best practices, and heuristics.
• Basic customer or industry experience required.• Proficient in the use of Microsoft Excel, Word, and PowerPoint.• Proficient with Web design/coding best practices.• Working knowledge of policies, practices and systems.• Frequent use and general knowledge of industry practices, techniques, and standards.• Full use and general application of standard principles, theories, concepts, and techniques.• Deep knowledge of online design principles, trends, competition, technical limitation in order to design products and relationships between suites of related products appropriately.• Basic knowledge of the Web development process.• Proficient with setting up, installing and configuring computer hardware and software.
Soft Skills:
Clear communication in an outcome driven environment, enabling teams to understand your perspective and recommendations
Ability to work well in a large team environment, no egos!
Works independently and proactively
UX Researcher Preferred Qualifications:• Experience in computer and/or Web programming preferred.• Web design experience preferred.• Bachelor's degree in a related field, with an experimental and/or UI design related bend preferred (e.g., social sciences, human-computer interaction).• Proficiency in prototyping tools and its uses preferred.
Engages with large stakeholder groups to identify research needs and evangelize for appropriate user research early and throughout the solutioning process
Conducts user interviews and research, from exploratory, goals/needs assessment all the way to summative evaluations.
Using qualitative and connecting quantitative data to inform results to guide and make impactful user-centered experience decisions
Synthesize cross experience findings and results, which may be done by other team members or secondary research sources, with keen eye to inform and influence decision making, advocating for users and identifying trade-offs as needed
Acts in a "coaching" role in reviewing, suggesting and supporting other team members — sometimes outside the research team — in test planning, methodological design and data synthesis.
Suggests and pilots internal work process efficiencies that the team can align to.
Works to build a collaborative, end-to-end engagement process both internally and externally with teams so that user research is a trusted partner early-on and through-out the product development cycle in reflecting consumer and business values.
Advocates for meaningful use even when it might not be popular.
Utilizes/Draws from personas to carry out research and heuristic analysis.
Creates test plans for straight-forward and complex projects independently. Writes, moderates and reports on usability studies using established testing methodologies and configurations.  
Works with stakeholders to create moderators guides for testing.
Works independently and/or with Stakeholders to create participant recruiting screeners.
Develops recommendations based on test results. Reports on test results.
Conducts and coordinates Usability tests using standard and best practice testing methodologies and configurations.
Coordinates testing logistics including recruiting, incentives, parking validation, locations (room scheduling, may be multiple locations, or outside vendor). Sets up and tears down usability lab and observation room(s) including configuring the software and computer hardware (camera, laptop, networking, cables, etc.). Recruits participants as needed. Manages overall experience of participants- escorting them to and from the testing room and handling incentives.
Provides support for creating test stimuli – producing cards for card sorts, basic HTML clickpaths, or paper prototypes. Arranges testing materials – ensuring that there are an

appropriate number of collated copies of moderator's guides and participant demographics for the test and observation rooms.

Ability to balance multiple projects and different stakeholder groups bringing your positive, proactive attitude to every engagement
Adheres to our compliance practices for user and data protection
UX Researcher Basic Qualifications:
Experience • Minimum four (4) years. Relevant experience in digital product solutioning and user research planning and testing with large team and/or stakeholder engagement.

Education • Bachelor's degree in a related field.

• Master's degree in related field preferred.  

License, Certification, Registration • N/A