UX Researcher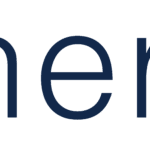 Synergis
Title: UX Researcher
Anticipated Duration: 12 Month Contract
Location: San Francisco, CA
Project Overview:
This role supports the Immersive Rapid Research team. This is a team of 3 TVCs who support UXR projects for Lens and other product workstreams related to visual search. 
UX Researcher Overall Responsibilities: 
Planning, conducting, and observing user interviews, usability testing sessions, remote studies, and more.

Study tasks include preparing study materials, moderating, taking notes, providing detailed transcripts for the team, and data analysis. 

Creating highlight videos/screenshots, and conducting data analysis and report documentation, presenting to the team. 
UX Researcher Top 3 Daily Responsibilities: 
Assisting with data collection activities (e.g usability testing, running surveys) 

Analyzing data and reporting insights from executed research studies 

Coding user research videos and/or survey responses 
UX Researcher Required Education, Experience and Skills:
Education: Bachelors' degree in any field

2-3 years of experience in UX research or related field

Must-have research skills: 

User interview moderation – Leading and moderating a semi-structured interview with study participants, with a script or discussion guide

Usability testing- Testing design concepts or prototypes through task-based usability research sessions

Qualitative research data analysis- Ability to identify patterns, themes, and insights from qualitative research data (interviews, observations, usability feedback, etc)

Presentation skills- Proficiency with creating slide presentations with key insights and presenting in person to a group

Excellent observational skills, detail oriented and responsive to evolving priorities, strong oral and written communication skills, can work independently and manage time effectively to meet deadlines
UX Researcher Preferred Experience and Skills:
Masters degree in Human-Computer Interaction, Human Factors, Psychology, Sociology, Anthropology or a related field or equivalent practical experience.

Experience with multiple research methods (e.g. surveys, unmoderated usability testing, diary studies, etc.)  

Experience conducting remote research
About Synergis
Our digital world has accelerated the need for businesses to build IT ecosystems that enable growth and innovation along with enhancing the Total experience (TX). Synergis partners with our clients at the intersection of talent and transformation to scale their balanced teams of tech, digital and creative professionals.
Synergis is an Equal Opportunity/Affirmative Action employer.
Learn more