Conversation with Market Manager, Tim Pape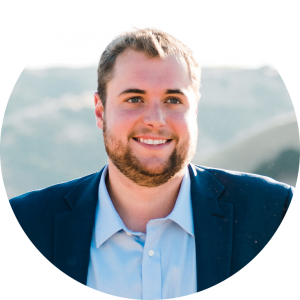 Let's get to know the professionals at Synergis that help match job opportunities with top talent. This month, we sat down with Tim Pape, Market Manager, who works from San Francisco.
Tim, first please tell our readers a little about yourself and your professional background.
Growing up in a small town in Northwest Georgia, I saw the world differently. In a small town, you're introduced to successful farmers, small business owners, doctors, lawyers & bankers. Honestly, I thought that was what the world had to offer. My father fit right in and had his own law practice and then ran for Juvenile Court Judge and held that position for 35 years. My uncle, his twin brother, was an Engineer in Atlanta and he was very successful. So, at an early age, I didn't think it was cool to be in law. Therefore, I set my career goals to go to Georgia Tech and became an engineer.
After graduating, I joined the Georgia Tech Regional Engineering Program at Georgia Southern University and excelled through classes but absolutely hated what I was doing. I still loved math so I made a change and went into Finance. After graduating with a finance degree, I took my first job with a personal financial planning company in Atlanta and loved helping families get out of debt. But since it was 2010, I didn't feel confident in the financial market, so I began to search for new careers.
A friend of mine introduced me to Synergis and the rest of my Georgia life was history. I became a Technical Recruiter and after 2 years was offered to move to San Francisco (quite a change) to start a branch office for Synergis. I'd actually never been to California, but I am always up for new challenges. And it was the best decision of my life (up until I got married last year).
Moving to San Francisco changed my life for the better. It forced me into meeting new people and finding my own path for myself & the company. I was surrounded by the brightest minds in the tech industry and I took it all in from them. It felt like I was back in elementary school again where I loved learning so much you were excited to go to school the next day. This experience was why I moved into sales and leadership. I love meeting new people, teaching & talking about business.
Leading a team in staffing is all about getting them to understand why they are so crucial to your client's success and how each and every detail of their job matters. In this industry, you must treat every individual with the utmost respect and listen to their motivations & goals. That is how you become a solution-oriented matchmaker. I met my wife in a similar fashion (a perfect match) and we've just moved into our new home in the Bay Area. So, it looks like this is where I'll be until the next challenge introduces itself.
What attracted you to work in the staffing industry?
In personal financial planning you find out the most critical asset you have for a healthy financial future is your career. To be in a position in recruiting where you can help someone better their career feels like I am doing right by the world and helping people achieve success. Now I provide solutions to better someone's career and satisfy my clients.
What are your favorite aspects of working with clients?
My favorite thing about working with clients is being the solution, a partner not a sales rep and learning about their business.
What is the one piece of advice that you consistently give clients?
This business can be so transactional and that's crazy because my product is people. Think big picture with me. Let's not talk about your team need today, but how I can help you achieve your business objectives by supplying you with some incredible talent to build your team. That will lead to a partnership.
On a lighter note, what skill or craft would you like to master (not related to staffing)?
Cooking. My retired career goal is to own a restaurant and please my customers by making great food.
"*" indicates required fields