Synergis experts to speak at L&D Cares Career Growth Summit 2.0
|
Posted: January 27, 2021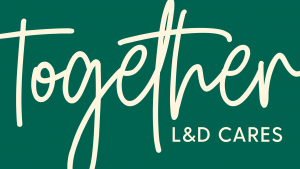 Learning & Development experts from Synergis will be speaking at the upcoming L&D Cares Career Growth Summit 2.0, which will be held virtually from Feb. 9-12, 2021. This is the second L&D Cares event that Synergis has been proud to support. The inaugural event – the first Career Growth Summit – was held back in September 2020.
L&D Cares is a network that offers support, unity and caring to those L&D professionals who have experienced job disruption or loss due to the pandemic. This FREE 4-day learning and networking event is just one of the ways the group supports the L&D community.
What is the Career Growth Summit 2.0? 
This event will bring together L&D professionals, job seekers, talent acquisition (recruiters/sources) and HR tech vendors. It will cover topics such as:
The L&D job seeker: how do I land a job?
Where is learning going?
The science of adult learning – and its application to our own learning
Learning is social and connected: how to foster?
And San Francisco Market Manager, Tim Pape, and Recruiting Manager, Mikayla Weiner, will be speaking on the first day of the summit at 1:55 pm (eastern). Their session, entitled "Recruitment POV: How do L&D Specialists constantly present themselves for new opportunities," is designed to provide advice on how L&D professionals can best present themselves to hiring managers through their resume, work samples and continuous education.
When is the Career Growth Summit?
February 9-12 from 9:00 am until 4:30 pm (eastern) daily.
Where is it being held?
Online! This virtual and interactive event will be hosted completely online.
How can I register?
The Career Growth Summit is FREE to attend with pre-registration, but seats are limited. So register today!
"*" indicates required fields