Leona Rapelye joins Synergis as Vice President, Human Resources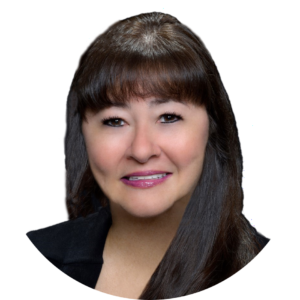 ALPHARETTA, GA ­– (August 24, 2021) Synergis, an IT and creative staffing agency, is pleased to announce the addition of Leona Rapelye to its leadership team. As Vice President, Human Resources, Rapelye is responsible for ensuring that people programs are aligned with business strategies. She drives talent and culture initiatives that deliver strong business results and a world-class employee experience.
Rapelye is a tenured leader with business experience overseeing human resources and talent management and long-term hands-on knowledge of human resources strategy, planning, training, organizational development, recruitment/selection, employment law and international employment. Her experience includes more than 24 years in various Human Resources roles.
Prior to joining Synergis, Rapelye served as Vice President/Senior Managing Director for UPS Capital. In this role, which she held for 10 years, she led multiple departments, drove change initiatives and engaged employees to achieve business results.
Doug Ross, President and Founder of Synergis said, "I'm so excited to have Leona on board. Her proven record of translating ideas into action plans with targeted and measurable milestones will enable Synergis to execute on our many people-first initiatives."
"*" indicates required fields