Our chat with Deena Strangia, Sr. Client Service Manager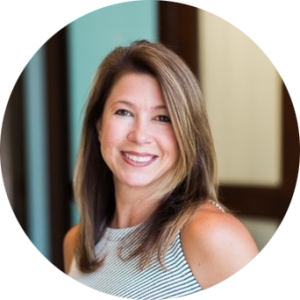 Let's get to know the professionals at Synergis who help our clients find top talent for their roles. This month, we sat down with Deena Strangia, who works from our office in Atlanta as a Sr. Client Service Manager.

Deena, first please tell our readers a little about yourself and your professional background.
I am a native Atlantan. I grew up in Dunwoody with my two older brothers. I've been married for 20 years and love living in the mountains of North Georgia since we're all fully remote. I have been in staffing for 20 years. I started out in traditional staffing and moved into the retained executive search for many years before starting with Synergis almost 13 years ago.
What attracted you to work in the staffing industry?
I liked the variety of responsibilities throughout the day – no day is ever the same, that's for sure.  Helping people and helping organizations was a big draw, too. And being able to leave at the end of the day feeling good about what you accomplished!
What are your favorite aspects of working with hiring managers?
I have had the unique and fortunate opportunity at Synergis to manage the same client for 13 years. I love that it has really allowed me to get to know and really understand my customers in business as well as in life. I have developed some very special relationships through this role; and it's enabled me to better service them over the years.
Do you have a particular story that's memorable that you'd like to share?
As you can imagine, you collect so many stories over the years. The most memorable are the ones where I have candidates who became clients and come back years later to tell me how I was a part of their journey.
What is the one piece of advice that you consistently give hiring managers?
A positive, memorable candidate experience is key to ensuring you attract the type of talent you want to hire and keep at your company.
On a lighter note, what skill or craft would you like to master (not related to staffing)?
I've always wanted to become a Master Sommelier.
"*" indicates required fields