Our chat with Madison Jinks, Creative Recruiter
|
Posted: January 13, 2021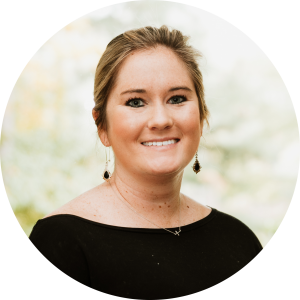 Let's get to know the professionals at Synergis that help top talent find the right job opportunities. This month, we sat down with Madison Jinks, who works from our office in Atlanta on all things UX.
Madison, first please tell our readers a little about yourself and your professional background.
Hello! I am Madison (otherwise known as Maddog). I am a Creative Recruiter for Synergis and have been with the company for a little over three years now. I am a graduate of the University of Alabama (ROLL TIDE!) with a bachelor's degree in journalism. I've always been passionate about the creative industry – from a young age I was always best at creative writing and, of course, over time built my skill of the gift of gab. Here at Synergis, I am able to connect designers to their dream jobs whether that be with a local startup or a Fortune 500 company. I have a precious Labrador retriever hound mixed puppy named Prancer who I love spending my free time with either hiking or at the dog park.
What attracted you to work in the staffing industry?
Growing up there were two things that always stuck with me – making money and helping people. Wonderfully enough, I have been able to do both in staffing. I never expected to end up in recruiting (much less did I know what the staffing industry was coming out of college). But right off the bat, my first day on the job, I knew this was the field for me. After 4 ½ years, I can confidently say this is an industry I plan to stick in for a while. And the creative space is where my passion lies!
What are your favorite aspects of working with candidates?
I love being able to get on the phone with candidates and hearing their passion for what they do. Not only that but being able to relate it back to my life as well and share stories with them. I have been able to build incredible relationships with every single person I have placed and it all started from a simple casual conversation about what they are looking for, where their passions lie and how I can help.
Do you have a particular candidate story that's memorable that you'd like to share?
I think there are a ton I have in mind that really resonate with me. But one that really hits home is one of my first few placements where I then became known as our "relocation recruiter." To pick up from your home, drive cross country, solely to take a leap of faith in starting a new gig with a Fortune 500 company on a contract route takes guts. However, with this candidate, due to my constant communication with our account executive and how passionate we were recruiting for our client, he picked up his family and moved here with us on the East Coast. It was a long road, but the candidate really killed it in the role, converted perm and is now one of the top-performing designers within the organization.
What is the one piece of advice that you consistently give candidates?
Have a casual conversation with me. I'm not here to drill you with questions or be a hiring manager. The first step in the process is to have a casual conversation with me like you would with your best friend. And I think that's crucial in any step of the process – whether it be with me or the initial chat with the hiring manager. Keep it light, straightforward forward and a conversation where you are bantering back and forth. That's the key to knowing whether or not you and the client will get along well on a personal and professional basis.
On a lighter note, as a child, what did you want to be when you grew up?
As a child growing up, I actually wanted to be a detective. I was obsessed with Nancy Drew computer games and watching 20/20 or Dateline with my parents. They joked that I'd either be a fiction novelist with my crazy creative stories or the next Nancy Drew.
"*" indicates required fields