Our chat with Sr. Account Executive, Steven Wright
|
Posted: November 18, 2020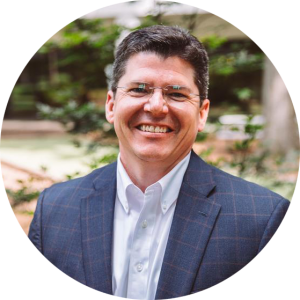 Let's get to know the professionals at Synergis that help match job opportunities with top talent. This month, we sat down with Steven Wright, Sr. Account Executive who works from our office in Atlanta.
Steve, first please tell our readers a little about yourself and your professional background.
First, I'm passionate about 2 things: Technology and helping people. So, when I found the staffing industry, I realized I had found something that could marry the two together! I've enjoyed an extensive career in technology-related business development roles spanning more than 25 years. I have always served in an advisory capacity to my peers and clients, consistently working towards solutions that would ultimately be for the benefit of all parties.
The positions I've been in, have given me exposure to a large number of industries, but I've always had an eye toward healthcare. It's great to work within an industry that's main purpose is to help people, and I like to think – in some small way – I'm contributing to that with each candidate I place.
My passion for technology has always been part of my DNA – as it's not only the basis of my career but has long since been my hobby (I cut my teeth in tech learning to code on a TRS-80 Model 3 – you can do the math!)
In addition to my strong desire to continue growing my knowledge and self-educating in the tech field, I have always been a proponent of giving back to the community. This has led to my participation in AITP – the Association of Information Technology Professionals – and my seat as President of the Atlanta chapter. I am proud to be involved with an organization like AITP where I can give back to the community that has given me so much. I am also exceptionally proud to be part of the Synergis family – an organization that holds the same values that I have – integrity, honesty, excellence, community and a compelling desire to give back!
What attracted you to work in the staffing industry?
Staffing, like any other profession, takes time and commitment to become proficient at it. I've always had a desire to push the boundaries with any professional venture I've been in, but staffing provides me with something more – a sense of satisfaction that I've helped another person improve their personal circumstances, while also helping improve the trajectory of the organizations that I've helped that individual become a part of. At the beginning of my career, it was simply the fact that I could help improve lives that kept me motivated. While that continues to be the case, I also have the unique opportunity to learn so much from the candidates I work with, and customers I interact with. That allows me to help solve complex business problems through technology and people! There's never a dull moment.
What are your favorite aspects of working with clients?
There are a number of gratifying aspects when working with clients. My favorite though? When they come back to me after the first engagement, to assist them again with their needs. That sense of satisfaction that I've helped that client solve their issue, putting them together with someone that not only meets their technical requirements but also their social and team's cultural needs…..well there's just not a better feeling out there.
What is the one piece of advice that you consistently give clients?
At the onset of any relationship with a client, I make it clear that we have the same goal – to help identify and hire the best possible resource for their specific need. Since we have this shared goal, our relationship is not an adversarial one, but that of a partnership. Like any new relationship, I am there to earn my way to becoming their partner, as well as a trusted advisor. In my seat, I'm not only there to help them fill their roles, but to also provide them with crucial market information to help them with multiple aspects of their responsibilities, from understanding market rates, to supply and demand data in the very competitive technology world.
On a lighter note, as a child, what did you wish to become when you grew up?
Cartoonist (I still like to doodle!)
"*" indicates required fields