Synergis combats the unemployment rate
|
Posted: September 15, 2020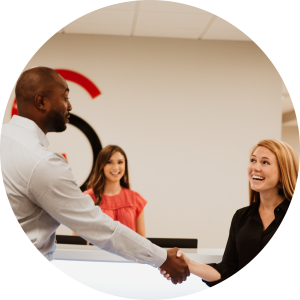 Through persistent effort and heart, Synergis tackles job placement for its candidates
ALPHARETTA, GA ­– (Sept. 15, 2020) Synergis, an IT and creative staffing agency, puts people to work. And now, during the COVID-19 pandemic, finding people employment is more important than ever.
According to the Bureau of Labor Statistics, the unemployment rate for August 2020 was 8.4%. Amidst the COVID-19 pandemic, finding a job has felt impossible for many. Synergis has been working tirelessly to make the impossible possible. Since May, the staffing agency's job listings have increased by more than 98% and the company has put 70-plus people to work since April.
One of Synergis' consultants was laid off due to the pandemic. Within three days, the dedicated team at Synergis found her a new job. "I received a call that my position was eliminated due to all things related to COVID-19. Stephen at Synergis was one of my first messages out. Little did I know that by the next day I would have a verbal offer and that two days later I would be accepting the position," said Magaly R., a consultant with Synergis Creative.
This trend can not only be seen through Synergis' recruiting efforts for clients, but also for the company's internal hiring. "Not only are we not laying people off, but we're actually hiring ," said Doug Ross, President and Founder. Synergis has increased its staff by 15% and has not lost anyone since before March.
As a socially responsible company, Synergis gives back to the community in many ways. And that includes helping job seekers with resume pointers, interview tips and market intel. And, as always, those services are free to candidates.
Ross added, "Synergis is actively trying to alleviate the plague of unemployment that has come since the pandemic began. It is our mission to put people to work and to do the impossible every day."
About Synergis
Synergis is a staffing and workforce solutions partner serving thousands of businesses and job seekers nationwide. Choosing specialization over a generalized recruiting approach, Synergis helps IT professionals and creative marketing talent build great careers by carefully matching their abilities to the needs of client businesses. Find out how Synergis is reshaping what hiring success looks like in the IT and creative marketing sectors at www.synergishr.com.
"*" indicates required fields