Synergis "marches" for babies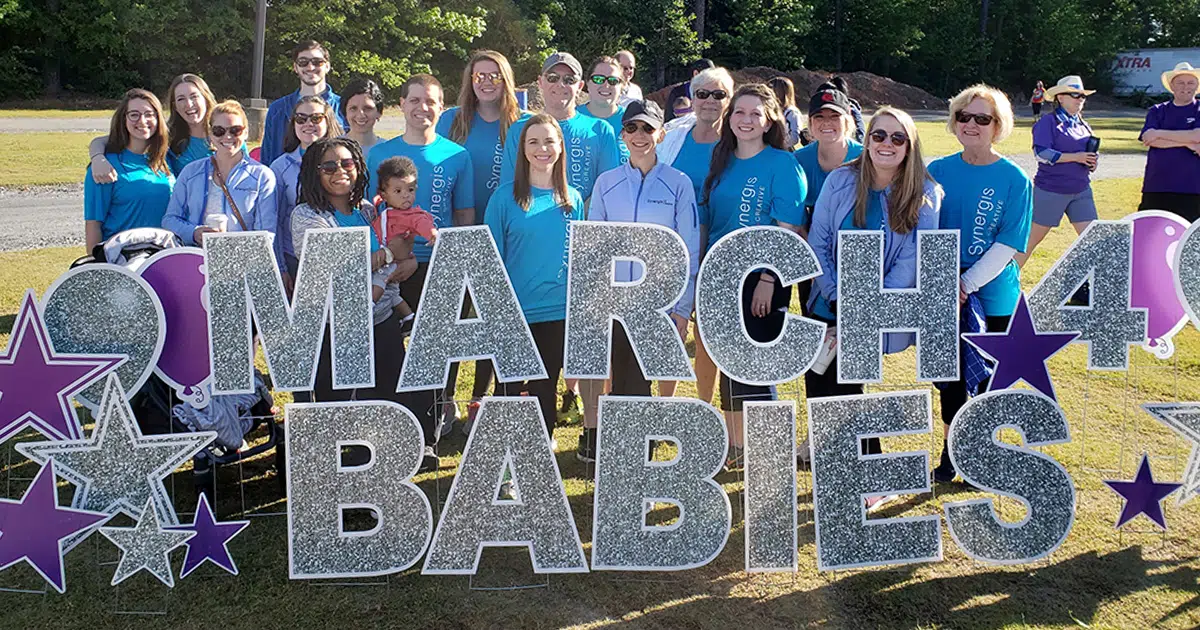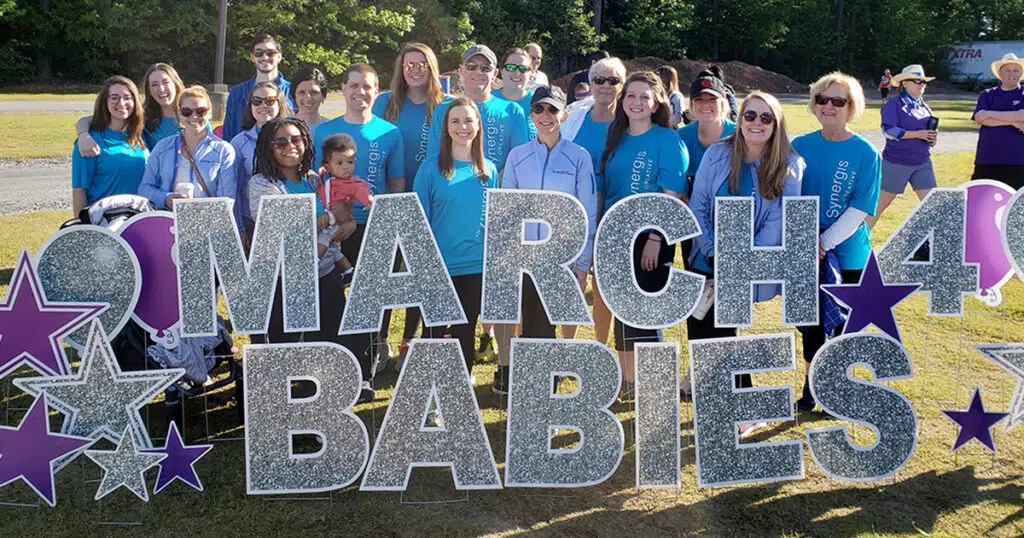 ALPHARETTA, GA (April 30, 2019) – Synergis, an IT and creative staffing firm in Alpharetta, put down their computers and picked up their walking shoes last weekend to help support the March of Dimes, the non-profit organization that fights for the health of all moms and babies.
The March for Babies was held on April 27, 2019 at AmerisBank Amphitheatre in Alpharetta, Georgia. Participants walked 3.1 miles alongside 600 others celebrating their impact on all moms and babies. The day included live music and fun for all families.
The March's fundraising goal for this walk is $500,000 and there's still time to donate. The funds raised with the community's support helps March of Dimes empower families with programs, information and tools to have healthier pregnancies.
"The work done by the March of Dimes means so much to my family and many other families here at Synergis. Rarely do we have an opportunity to support an organization that is quite literally life changing for so many," said President and CEO of Synergis, Doug Ross.
"We at March of Dimes are incredibly grateful for our strong partnership with Synergis and their commitment to fighting premature birth. From Synergis' long standing sponsorship at North Fulton March For Babies, to hosting a NICU Family Goodie Bag Drive, to volunteering at the Butterfly Garden on walk day, their impact is seen in the lives of millions. Synergis' passion for serving our community is inspiring. Thank you for every penny, dime, dollar and hand given to help make this event successful and in building a brighter future for moms and babies!" said Victoria Stamps, development manager for March of Dimes in Atlanta.
About Synergis
Synergis is a staffing and workforce solutions partner serving thousands of businesses and job seekers nationwide. Choosing specialization over a generalized recruiting approach, Synergis helps IT professionals and creative marketing talent build great careers by carefully matching their abilities to the needs of client businesses. Find out how Synergis is reshaping what hiring success looks like in the IT and creative marketing sectors at www.synergishr.com.
About the March of Dimes
March of Dimes leads the fight for the health of all moms and babies. We support research, lead programs and provide education and advocacy so that every baby can have the best possible start. Building on a successful 80-year legacy of impact and innovation, we empower every mom and every family. Visit marchofdimes.org or nacersano.org for more information. Visit shareyourstory.org for comfort and support.
"*" indicates required fields