Two chosen as Synergis' Consultants of the Year!
|
Posted: September 18, 2020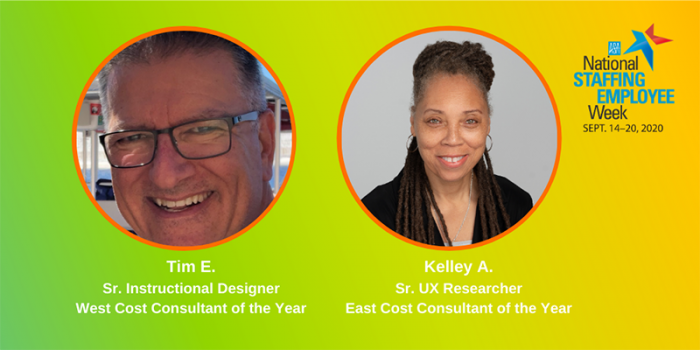 As part of its National Staffing Employee Week celebration, Synergis IT + Creative chose an East and West coast Consultant of the Year. Congratulations to Tim and Kelley! They were chosen for their hard work, dedication and extraordinary work as a Synergis consultant.
Established by the American Staffing Association, National Staffing Employee Week honors the contributions of the millions of temporary and contract employees working for U.S. staffing agencies each week. During the week, staffing agencies from across the nation host special events to honor their greatest asset: their temporary and contract employees.
Want to become a part of Team Synergis as one of our consultants? Reach out to us today!

"*" indicates required fields